Best architecture firm in Toronto
Best architecture firm in Toronto
Intro: The Bastion of Tartu Culture (Tartu Cultural Center) – Kalbod Design Studio 
The design process started with understanding the need to preserve the balance between the site's historical significance and integrating modern design elements that promote sustainability. We were inspired by the apparent 5,10,5 proportion of the neighboring buildings and the 3x3 axis network that has been developed throughout the ages on the city's plan; we were able to meet the historical and modern requirements of the project by using fill and void mixture of blocks and openings.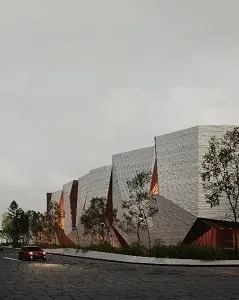 Adding the local wood as an indoor, outdoor, and structural material for most parts of the project, we were able to noticeably decrease the required time and energy for the construction and lower the cultural center's carbon footprint. To meet the much-required social sustainability for this area, our design is shaped to provide easy and exciting access from different points and mediums.
 The Central Pathway also plays a significant role in the project as it provides places for everyone to hang out, study, work, or gather around while preserving the historical local market that has been active for ages. This pathway reaches different building areas, such as the town's Library, Modern Museum, and Art Workshops. Still, following the main pathway will lead you from the riverside over the park and the different events taking place on it while it ends with an amazing outdoor cinema.
Toronto, a major Canadian city along Lake Ontario's northwestern shore, Is a dynamic metropolis with many impressive skyscrapers. Like every major city, Toronto has many buildings with brilliant architectural designs. Toronto architecture firms created a beautiful combination of styles, from 19th-century Georgian architecture to 21st-century postmodern architecture and new towers, each adding their unique touch to the city's morphing skyline.
Finding the best architecture firms in Toronto is a critical first step in ensuring that each construction project succeeds. It is hard to choose from the Toronto architecture firms list. Still, for choosing the best architecture firm in Toronto, it is essential that you consider the firm's experience, style, and approach. Read the The architecture of villas in Toronto
article for more information.
Whether you're looking for commercial or residential services or want inspiration for your projects, these firms will meet your needs. Here we listed the top 31 Architecture Firms in Toronto, arranged in alphabetical order; each count as the best architecture firm in Toronto, has won national and international trust, and is dedicated to providing its clients with excellent service. With a wide range of experience, they can handle any project inside Toronto or overseas.
Best architecture firm in Toronto
Experts in residential projects, Altius Architecture was founded in 1998 and follows an old-school philosophy of master builders, meaning that they take a vital central role in projects and often act as construction managers as well as architectural designers. Their service also includes interior design, landscape, and construction. Altius Architecture has been selected as one of the best residential architects and designers in Toronto because of their projects' characteristics, which are contextually sensitive and enduringly livable.
Best architecture firm in Toronto: Architects Alliance Studio
A-A Studio is one of the locally well-known architecture firms in Toronto, established in 2002. It has many projects that vary from lowercase to uppercase architecture. It focuses on defining the city through thoughtful responses to today's and tomorrow's urban questions, making Sustainable Urbanism its primary area of expertise. a-A studio has developed lots of projects in Canada, especially in Toronto, which is where their office is based, and won multiple local and national architectural prizes
Architecture firms in Toronto: Batay-Csorba Architects
Batay-Csorba Architects (BCA) is one of the top architecture firms in Toronto that combines research and practice to create progressive projects across all scales. For each project, the BCA expert team involves clients in the entire process of discovery to create, dramatically improving the final product's user experiences. One of the most exciting things about BCA studio is that they challenge the standard typologies and try to find an improved alternative. With almost 100 projects around the globe and experiences learned from large-scale firms like Gensler, Morphosis, and Frank Gehry, they are among the young and thriving Toronto architecture firms.For more information, visit the Villa architecture in Toronto
page.
toronto architecture firms
Best architecture firm in Toronto: *BDP Quadrangle
BDP Quadrangle is a 35 years old firm and, in 2019, joined forces with BDP, one of the world's best and oldest architecture firms. BDP Quadrangle focuses on a wide range of styles, but its permanent signature is the sculptural front façades for each project based on the use and location of each building. BDP Quadrangle is one of the most innovative and creative studios on the Toronto architecture firms list.

Best architecture firm in Toronto: B+H Architects
Mentioned among the best Toronto architecture firms list, B+H, with a wide range of professionals from architects and designers to engineers, has a mission to transform spaces, communities, and economies with an advanced strategy, interior design, and planning & landscape. Without seeing challenges as obstacles to overcome but rather as opportunities for learning and growth, their projects include the design of buildings and environments in all shapes, sizes, styles & contexts to meet client needs while being both functional as well inspiring.
Best architecture firm in Toronto: Bortolotto
Bortolotto is one of the first Toronto architecture firms, established in 1999, and has ranked among the top 15 architects in Toronto by winning numerous architecture awards. Bortolotto's creative team focuses on architecture's enormous impact on the quality of life in societies and believes that architecture has the power to uplift the human experience
Best architecture firm in Toronto: Cannon Design
Focusing on the improvement of client's life through design, Cannon Design creates transformational places, plans, and strategies. With a creative team made of more than 1000 members, they find solutions for development challenges each project has to offer. Their design team has a series of principles called "Living-Centered Design" which helps them stay focused on their ultimate goal, which is addressing the complex interdependencies between people, businesses, communities, society, and the environment. These principals and their dedication to them have helped them to take a place among the top Toronto architecture firms.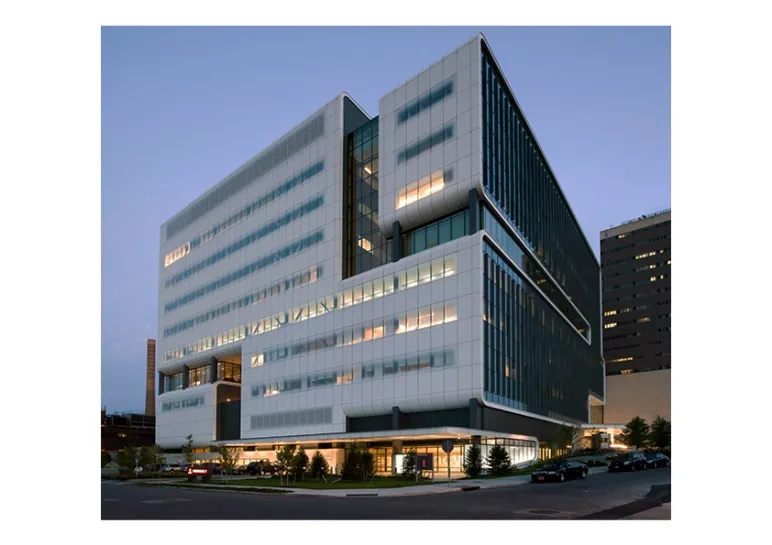 architecture firms in toronto
Core Architects is mentioned in the top Toronto architecture firms list with multiple international awards. Their team comprises architects, interior designers, technologists, LEED, and BIM specialists. In the past 28 years since its entablement, Core Architects is recognized for its innovative designs and impressive relationships they make with its clients.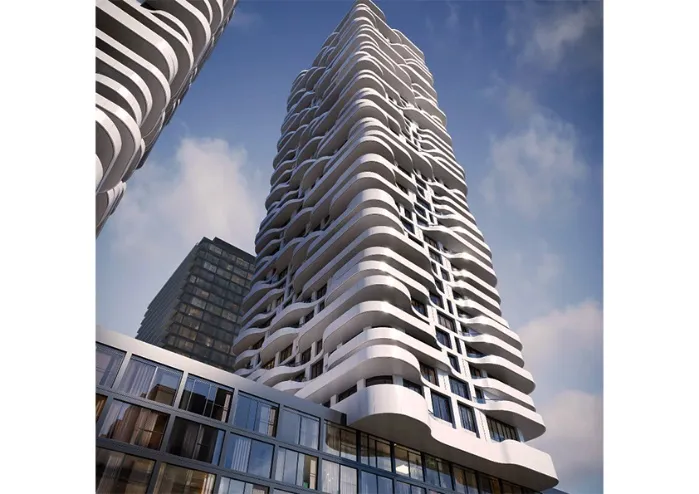 Best architecture firm in Toronto: Dialog Architects
Dialog Architects is formed by architects, urban planners, interior designers, structural, mechanical, and electrical engineers, landscape architects, and sustainability consultants with diverse areas of expertise to tackle today's architectural challenges in their unique way. Dialog Architects has delivered positive improvements in communities through the years since its establishment and has been mentioned in the Toronto architecture firms list of innovative practices.
Best architecture firm in Toronto: Diamond Schmitt
Diamond Schmitt was established in Toronto in 1975 and quickly became one of the best Toronto architecture firms focusing on design capacity to navigate through universal changes with boldness, invention, and beauty. Joined in teams with mixed skill sets to design buildings for a wide range of clients and communities while keeping environmentalism in sight throughout the process.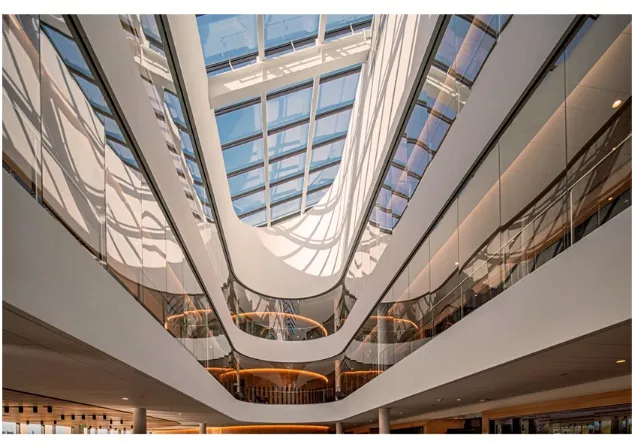 Architecture firms in Toronto: Gh3* Architects
Gh3* is one of the Toronto architecture firms with national and international awards in different competitions that work in the most complex areas of architecture, such as urbanism and landscape overlap. Their creative practice focuses on social possibilities and sustainability, with new solutions to inspire joy and civic pride among the end users of each project.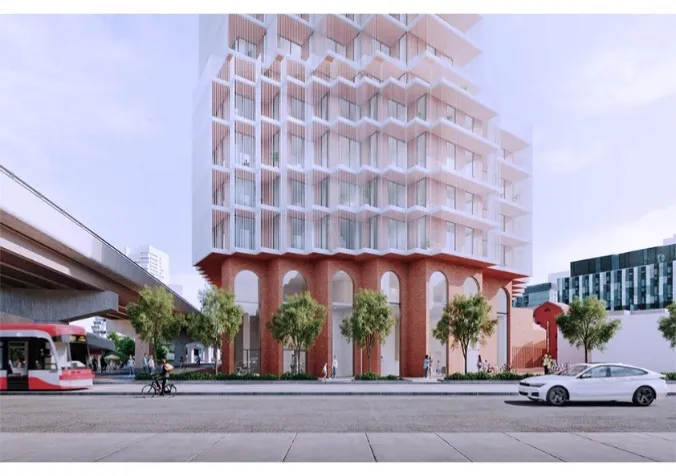 Best architecture firm in Toronto: Hariri Pontarini Architects
Founded in 1994 by Siamak Hariri and David Pontarini with a shared motivation and commitment, HPA is a full-service Canadian firm and one of the top architecture firms in Toronto that offers each client an in-depth involvement through all stages of design. Every project in their wide-scaled, award-winning resume reflects their mission to make architectural and urban solutions that go beyond clients' expectations.
Best architecture firm in Toronto: IBI Group
IBI group is one of the leading architecture firms in Toronto, comprised of various global professionals in different fields united by a common goal: creating advanced urban environments. By focusing on future-forward solutions, IBI designs every aspect of indeed integrated cities, bridging the gap between design and technology.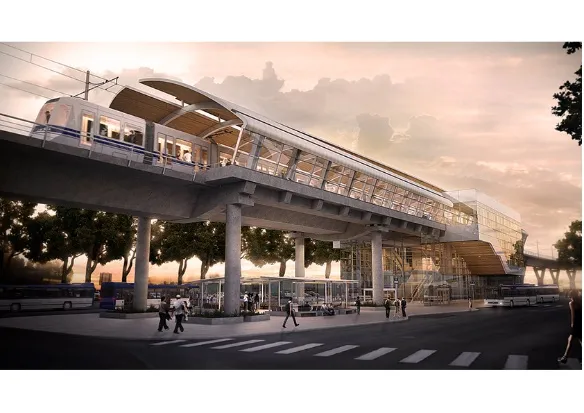 Best architecture firm in Toronto: KBK Architects
One of the canadian architecture firms in Toronto, KBK is a multidisciplinary Architectural & Engineering award-winning studio focusing on architecture, planning, residential, commercial, and industrial design in all major sectors to breathe life into buildings through beautiful form and function.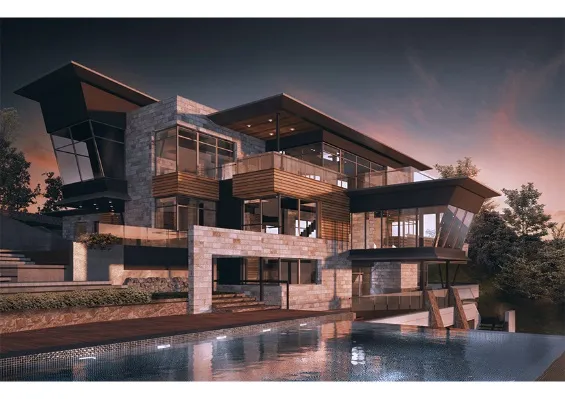 Architecture firms in Toronto: KPMB
Among the Toronto architecture firms list, KPMB is an internationally recognized architectural practice based in Canada that has won over 400 architecture awards since its establishment in 1987. For over 30 years, it has managed to evolve with the changing world and provides expertise in building and developing sustainable designs. In 2015, they founded KPMB LAB to explore new ideas and opportunities to solve significant problems through collaborative innovation.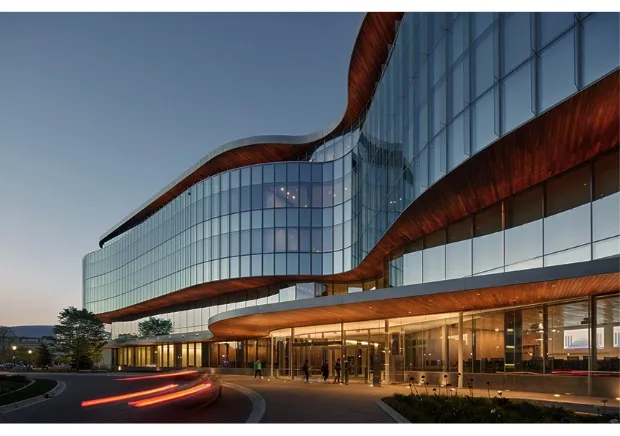 Best architecture firm in Toronto: Lebel & Boulaine
Lebel & Boulaine, is recognized as one of the best residential architects and designers in Toronto. However, it's a pretty young firm (established in 2010) and offers full-service design and construction for residential projects. They focus on finding innovative and contemporary solutions for new or renovated houses. Be with us by introducing and reviewing the old architecture toronto.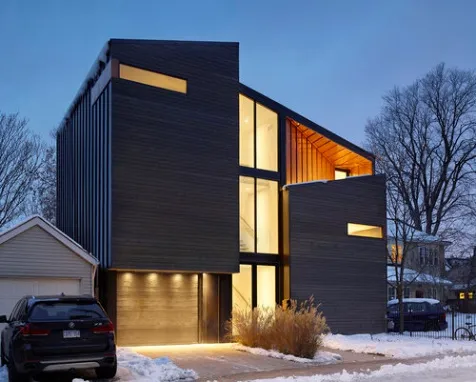 Best architecture firm in Toronto: Lemay
With "creating meaningful spaces for people and their communities" as its goal, Lemay is created by a team of architects, designers, leaders, and change-makers. Since 1957, Lemay's design has focused on spaces that improve the natural environment, create value for the businesses and communities they serve, and improve the lives of the people who use them, and that's why Lemay is counted as one of the top architecture firms in Toronto.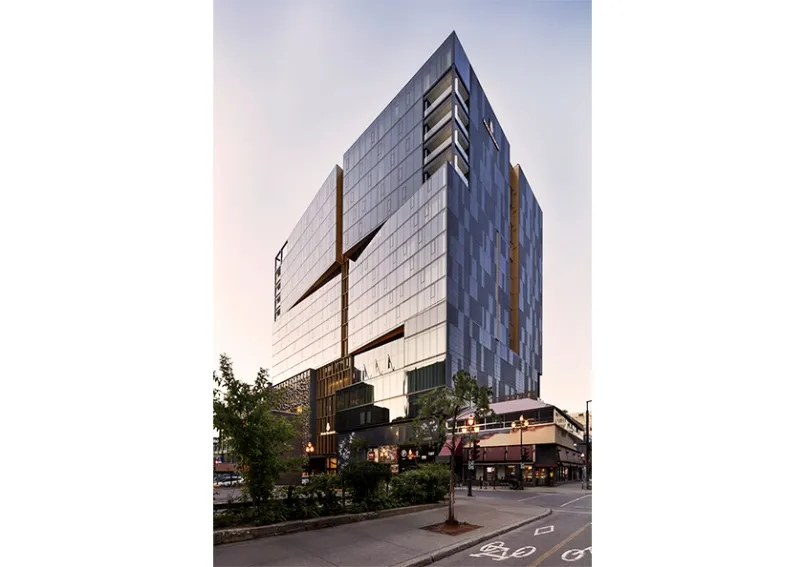 Architecture firms in Toronto: Memar Architects
As the best architecture firm in Toronto offering architecture and design, full-service specializing in residential, commercial, institutional, and industrial projects, for each project, Memar Architects offer design, research, development, technical support, and construction administration for buildings inside Canada. Each project is developed through professional knowledge, collaboration, and friendship that create long-term relationships with the clients and consultants, and construction crews.
Best architecture firm in Toronto: MJMA
After winning the Canadian Architect Grand Jury Prize Award and over 75 more national and international awards, MJMA became one of the top architecture firms in Toronto and continued to innovate and lead in the advancement and definition of the community center project type, growing an extensive portfolio of sport, recreation, community, and academic work within Ontario.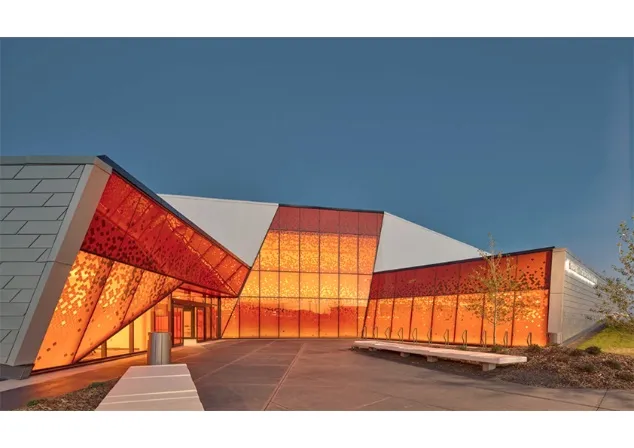 Best architecture firm in Toronto: Moriyama & Teshima Architects
Made of a team of architects, planners, and designers, Moriyama & Teshima is one of the architecture firms in Toronto that works by collaborating with visionary clients to build inspiring and enduring spaces that transform communities and reinforce civic identity. With a deep respect for natural, urban, and social conditions, they explore individuals and institutions' history, needs, and aspirations to celebrate the creative relationship between culture and nature.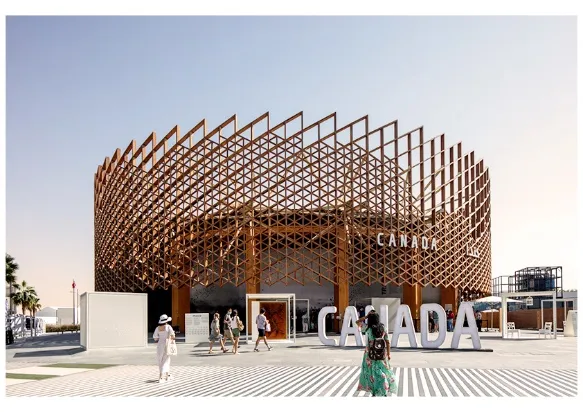 Architecture firms in Toronto: Partisans
Established in 2011 with a diverse team of architects, researchers, storytellers, entrepreneurs, builders, and cultural enthusiasts, Partisans is one of the youngest Toronto architecture firms that is internationally published and celebrated. Their wide range of projects (residential, commercial, and civic) are groundbreaking and innovative.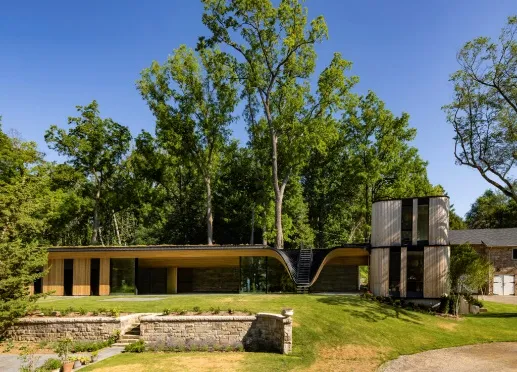 Best Residential Architects and Designers in Toronto
Mentioned as one of the best residential architects and designers in Toronto, Paul Raff Studio is striving for work that is "thoughtful, evocative, and poetic founded in 2004 and employs experts in architecture and design. The practice is dedicated to the creative vision of the highest levels and assists clients locally and internationally to create projects where art becomes life.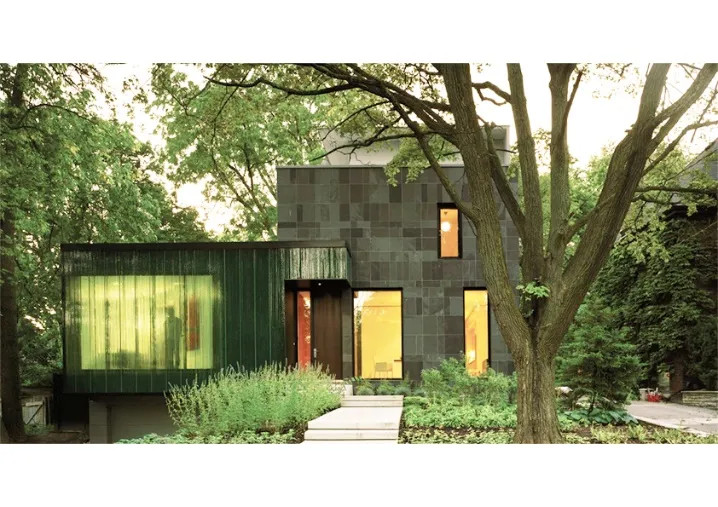 Architecture firms in Toronto: SMPL Design Studio
Launched in early 2010 to bring sustainable, modern, practical, and livable design solutions to the forefront of residential design, SMPL Design Studio is among the young and best residential architects and designers in Toronto. The practice has a vast array of experience designing modern homes on small infill lots to expansive country acreages, cottage country lakefront, and complex lands and delivers an incredible real-world result that perfectly matches its core beliefs as well as our overall standard of quality from the start to finish.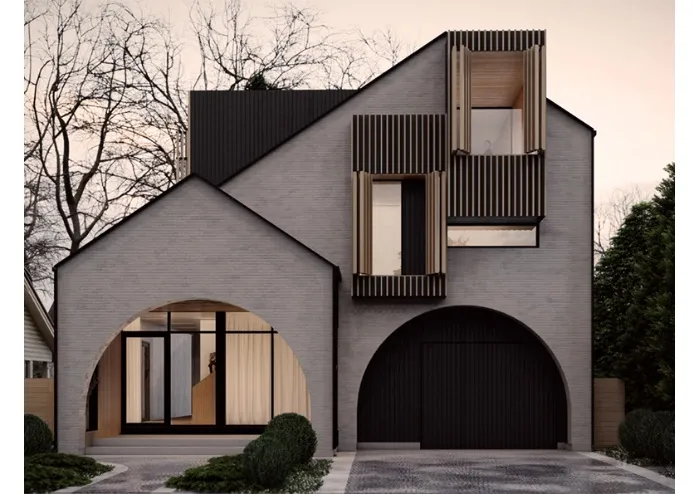 Best architecture firm in Toronto: Sweeny & Co Architects
Established in 1988, Sweeny&Co Architects has focused on collaborating with owners, investors, and tenants to achieve exceptional results. They offer development consulting, planning, and urban design services that track record, including projects in heritage preservation, new construction, and commercial real estate investments. As one of the best Toronto architecture firms, Sweeny&Co Architects is made of 45+ professionals who bring their passion and creativity to design environments that elevate the human experience.
Architecture firms in Toronto: Tact Architecture
TACT Architecture is a design firm based in Toronto focusing on effective and efficient development while maintaining a solid design-centric focus. TACT's steady growth in the past decade has led the firm to be among the best residential architects and designers in Toronto and received several design awards, including the Best Emerging Practice Award from the Ontario Association of Architects in 2012.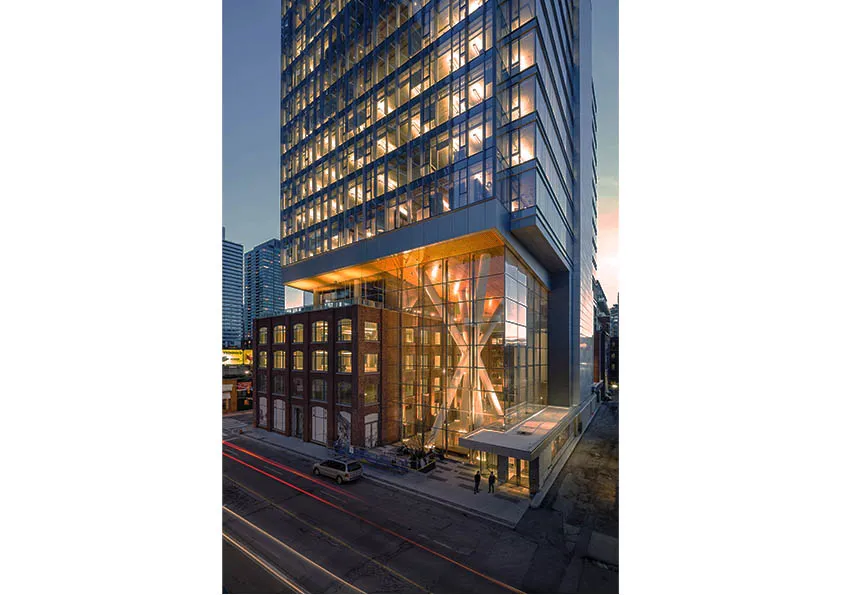 Best architecture firm in Toronto: Taylor Smyth Architects
Since its inception in 2000, Taylor Smyth Architects has developed an international reputation for creating elegant architecture and interiors within Canada and abroad, and it is mentioned in the best Toronto architecture firms list. TSA is a full-service architecture practice dedicated to creating enduring buildings of exceptional quality.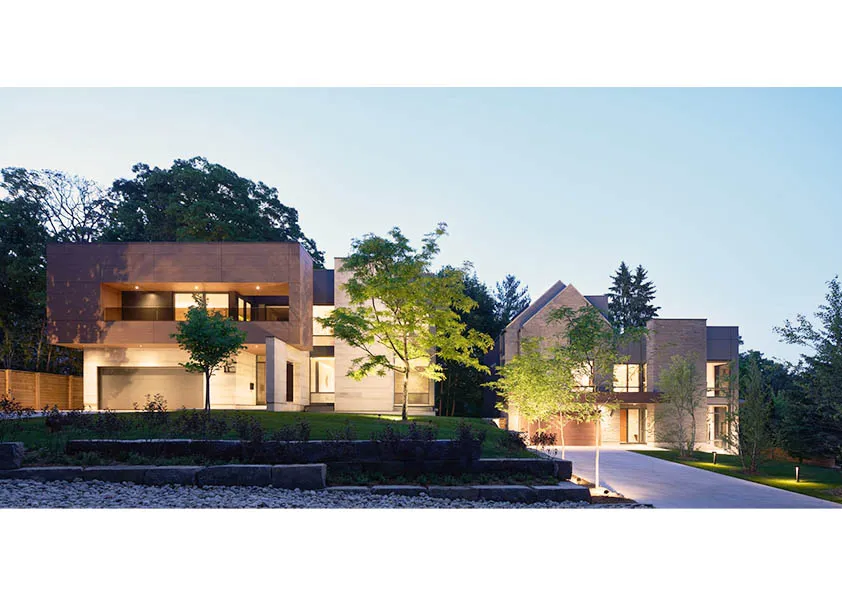 Best architecture firm in Toronto: Teeple Architects
Teeple Architects is recognized for executing technically advanced projects of exceptional quality that are conceptually and practically rooted in each client's specific needs and aspirations. Teeple architects are not just mentioned among the top architecture firms in Toronto, but also, they have won dozens of awards over the last three decades. With more than 22 LEED projects completed or in construction, the firm has been recognized as a leader in sustainable architecture.
Architecture firms in Toronto: UUfie
UUfie is an interdisciplinary research-based architecture studio founded in 2009 in Tokyo, Japan. Since 2013, the studio has been based in Toronto, Canada, and soon it became one of the most well-known architecture firms in Toronto. Its work spans the fields of art, architecture, landscape, furniture, and product design and communicates with the natural world, and celebrates experimentation, diversity, and site-specificity with an aim to create "experiences of transition" that evoke nature in each of their projects.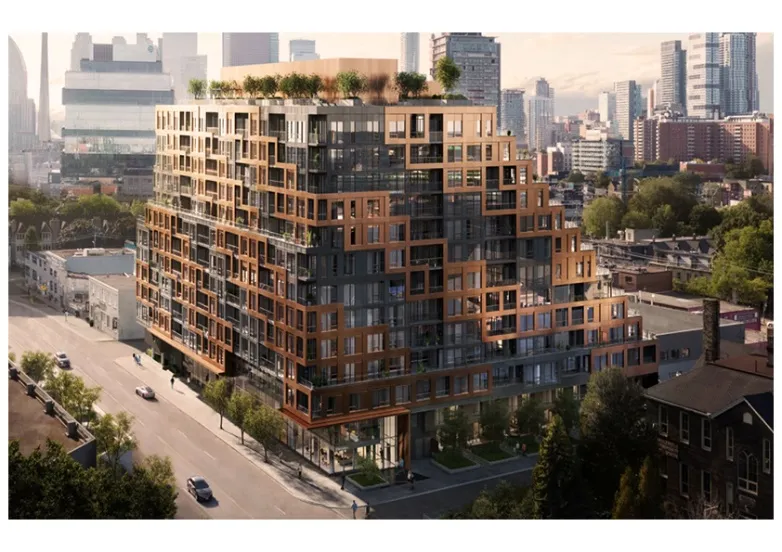 toronto architecture firms list
Best architecture firm in Toronto: Urbanscape Architects
Urbanscape Architects is an emerging practice focused on single-family and multi-unit residences and commercial buildings, mostly in and near Toronto. As one of Toronto's best residential architects and designers, Urbanscape's projects emphasize sustainability through recycled materials and energy systems. Mentioned in the Toronto architecture firms list and focusing on innovative and constructible work, each project brings a collaborative approach to the belief that architecture has a fundamental role in shaping and expressing how we experience the world.
Suggested content: Best tower designs in Toronto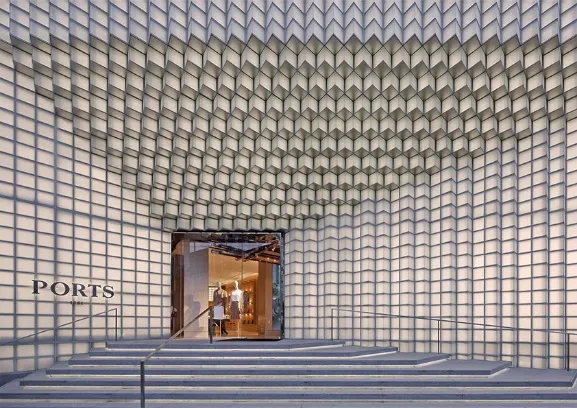 Architecture firms in Toronto: WZMH Architects
Based in Toronto, WZMH Architects are committed to pursuing design excellence delivered with exceptional technical competency. WZMH is one of the well-known architecture firms in Toronto which has been providing innovative and effective solutions for clients for over six decades on a broad range of projects both in Canada and overseas and which happens by constantly adapting, evolving, and reinventing the practice to produce architecture that is contemporary, relevant, and meaningful to be mentioned in Toronto architecture firms list.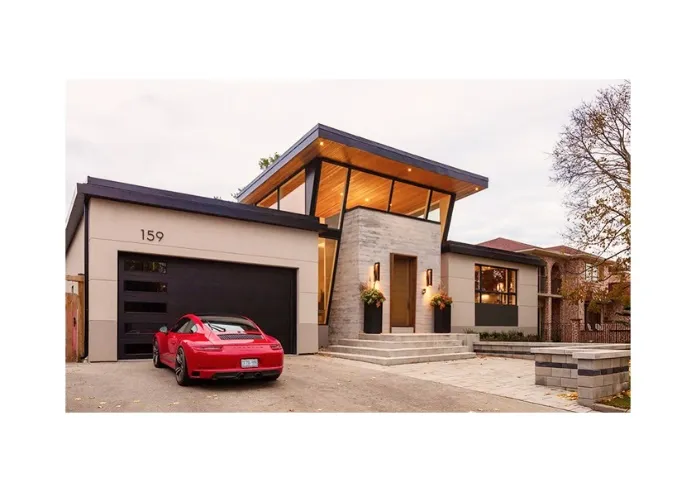 Best architecture firm in Toronto: Zas Architects + Interiors
ZAS Architects is one of the best in the Toronto architecture firms list, with leading designs in architecture, interior space, and sustainable urban places with exceptional skills for solving project challenges with innovative, user-friendly, and enduring solutions. Established in 1994, ZAS Architects services Canada from its Toronto and Vancouver offices, and international projects are typically managed from its office in Dubai.
Conclusion:
The largest city in Canada and the capital of Ontario, Toronto is home to millions of people of all backgrounds, faiths, and races, making its architecture very important and unique. It's also the headquarters for thousands of architecture and design studios that try to prove their uniqueness of taste and creativity by designing a fantastic office as their headquarters in Toronto. From regional firms to well-known international studios, each leaves an impressive mark to showcase Toronto as an innovative and healthy metropolis. In this Toronto architecture firms list, we rounded up 31 top studios working across sectors, some award-winning and internationally recognized but others smaller and more locally focused but evenly trusted by clients as the bid firms. Architects and designers focused on creating unique, thoughtful, and sustainable spaces, environments, and experiences. Collectively, these 31 practices are helping to build Toronto and the world.