best villa architects in dubai
best villa architects in dubai
Intro: Sorkhroud Seaside Town – Kalbod Design Studio 
In the creation of an architectural plan of the seaside town, with consideration of facing a set of volumetric masses; at the beginning, our confrontation with volumes was narrative as if volumes are figures which were formed in the reaction of one another and also the formation of surfaces has been abstracted from the social interaction of their masses.
 In this approach, our entry point into the project was to consider how the masses (neighbors) communicate with each other and then produce a volumetric grammar for them. Sometimes we needed to cut off communication and as a result, the masses turned their backs on each other (like rotating in the opposite direction of their neighbors). On the other side, sometimes we needed communication and also, integration so surface forms in response to the forces spread by their neighbor 's form (like the rhythm of the middle boulevard walls or the ceiling's slope orientations which should all have a unitized and coherent narration behind).
 Also, the rigidity of the back of the buildings has been following the same scenario of the volume interaction (to block the neighbor's view of the inner space). The same approach continues in the design of interior spaces, the walls are angled and establish a dialogue with each other. The purity of the surfaces and the exaggeration in the angles have created a variety of space quality & also by framing the spaces, various perspectives are provided for the users. All architectural elements have a functional task to complete the sense of space and have avoided being merely decorative.
 The hierarchy of spaces is designed in such a way that the user lives all the qualities of open, semi-closed, and closed. Roof Garden overlooking the sea, with visual privacy and no disturbing sight from the potential two-piece volume of the project
best villa architects in Dubai
Introducing the Best villa architects in Dubai
Dubai is famous for the possibilities it offers to the ambitious architectural firms that made it possible for it to become a home to some fantastic structures. The design and architectural style of buildings in Dubai has changed significantly in recent years. While the architecture was initially traditional, Dubai's current modernist architecture features innovative glass walls, spiral staircases, and designs that offer subtle nods to traditional Arabic motifs.
However, recently, constructions in Dubai have taken a turn towards sustainable approaches. After the 2011 GBRS (Green Building Regulations and Specifications) issued by the Dubai Municipality, it became mandatory for builders to use non-toxic, emission-free materials sourced from renewable resources. Kalbod Company is proud to provide you with all the information you need about the Villa architecture Design in Dubai.
Ambitious buildings like the Museum of the Future, Burj Khalifa, Dubai Frame, and The Opus are the results of the new architectural waves giving modern Arabic architecture a shake. Still, as much as everyone knows about Dubai's high-rising towers and monumental landmarks, it is home to around 4 million people. These people live in this crazy high-tech city everyone knows for its tourist attractions and legendary high towers. This article will focus on the architecture that designs houses and villas for these clients living in Dubai.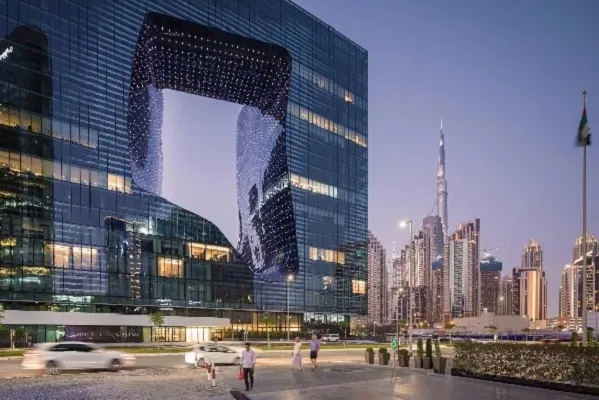 Non-Emirati architectural firms do many projects worldwide, but very few of these projects focus on improving the lives of Dubai's residents. These tremendous architectural names seem to be trying their hardest to leave a more significant, bigger, and higher signature in this megacity. So, in our search for finding architecture firms that are focusing on the quality of life for the citizens of Dubai, we gathered a list of the best villa architects in Dubai, each picked for different reasons and perspectives they have in their works: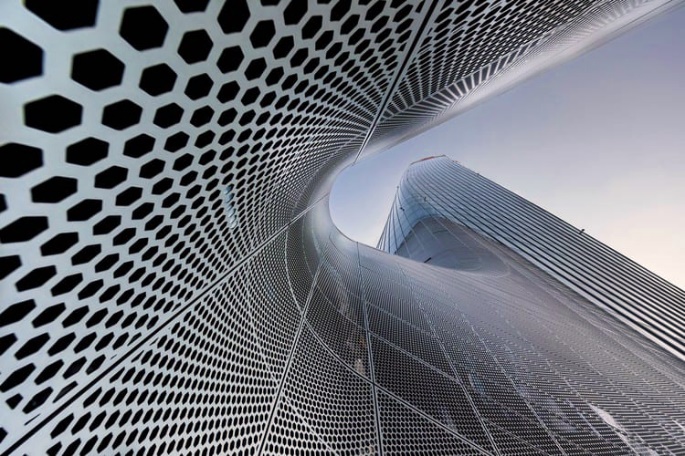 villa architects in Dubai
Villa Architects in Dubai: Dewan Architects
For almost three decades, Dewan architects have been among the best villa architects in Dubai and pioneer Middle East architects who help to define the booming architecture of UAE. Since its establishment in 1999, Dewan architects rapidly grew above all other newly established architectural offices and became a well-known brand creating Dubai's skyline. Among their recent accomplishments, creating a research center in the metaverse for getting to know, live, and work in this virtual world has been trending around the globe.
Suggested content: design and architecture of villas in dubai city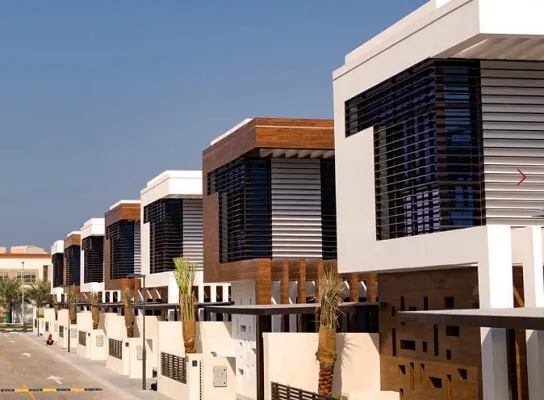 Even though Dewan Architects are mostly known for their high-rise towers and metaverse experiments, they also worked on low-rise private houses and luxury villas. Having a holistic solution-focused approach for each project, from massive high rises to small dwellings, they aim for places beyond the disciplines of architecture and became one of the best villa architects in Dubai.
On their mission to create a better world, Dewan architects address the carbon emissions generated by construction and energy usage and as villa architects in Dubai, they are committed to having up-to-date research and advancement in the field of sustainable design. Dewan architects are selected in our list of best villa architects in Dubai not just because they are one of the oldest and most well-known architectural firms in Dubai but also for their dedication to employing design and construction practices that minimize recourse consumption and foot-prints of buildings on the natural environment.
Villa Architects in Dubai: Estilo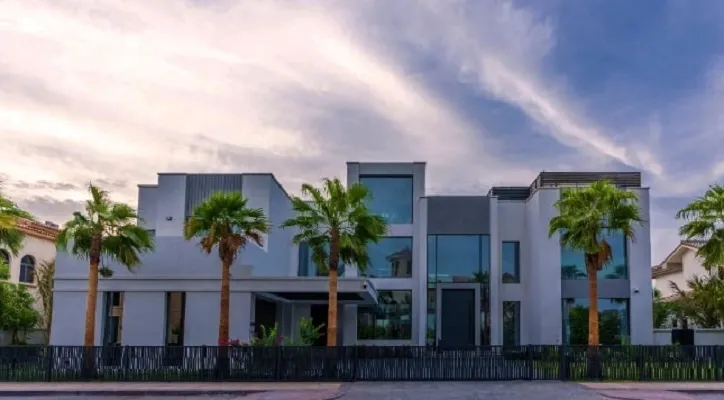 As a Multi-Nationality team, Estilo handpicked its talented team from all over the world to deliver an end-to-end design by connecting form and function in a holistic process. Even though Estilo is quite a small and young architectural firm, it counts as one of the best villa architects in Dubai by winning multiple architectural prizes in recent years.
Their design process, in any size and function, like many villa architects in Dubai, goes through some self-defined steps called "The Estilo Experience" which means they include the client in each step and work closely with the experts to make the client's vision come true sustainably and professionally.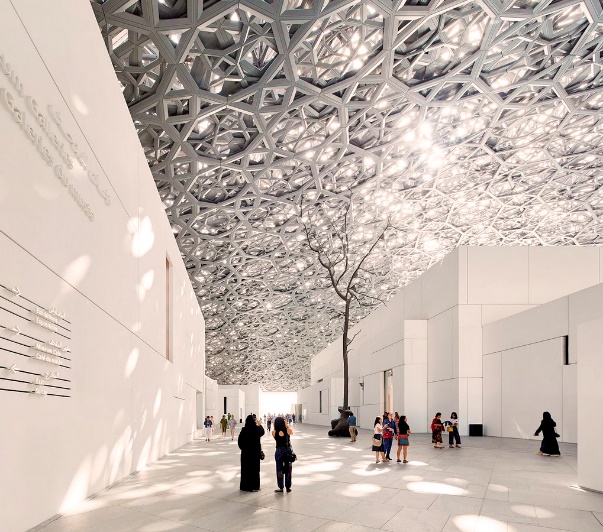 Villa Architects in Dubai: Idea Art
As one of the youngest firms and villa architects in Dubai, Idea Art Interior Architects (IAIA) uses the necessary skills and experience for developing each project, from its early stages to the execution drawings, and it's made of a group of exceptionally experienced and imaginative designers. As one of the best villa architects in Dubai focusing only on interior design, with their creative strategy, they provide creative and sustainable solutions for their national and international clients.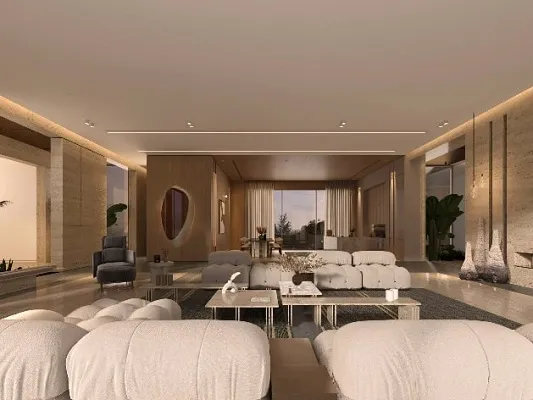 A Residence is one of their most successful projects. located in Sharjah this house is surrounded by traditional housing and this is one of the biggest challenges for Idea Art, and as one of the best villa architects in Dubai, they managed to successfully redefine simplicity and minimalism by designing the project from the inside out and allowing each material create its natural atmosphere.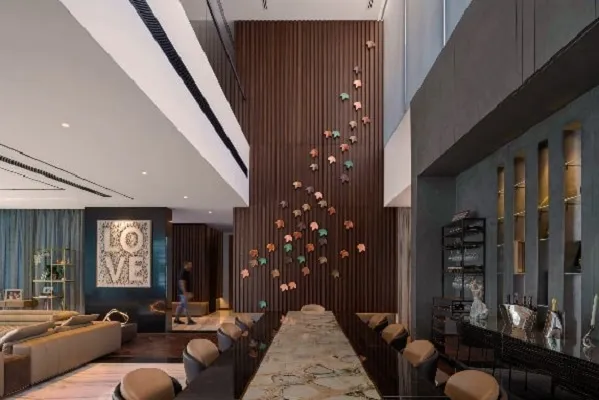 Villa Architects in Dubai: Loci
As one of the best villa architects in Dubai, Loci Studio's designs are based on the cultural background and traditional context, and architecture of each project site that affects the entire design process both on interior and architectural design. Loci architects focus on the power of the traditions, cultural elements, and signature architectural style for each project throughout the entire design process, from the early sketches to the detailed architecture and construction information.
Combining their elegant vision of forms, volumes, and spatial quality, as one of the villa architects in Dubai, they produce architecture that increases the quality of life for the occupant and end-user, that is timeless and environmentally sensitive. 3 prime components are included in their villa projects: Function, durability, and comfort, and they are mixed with architectural aesthetics while resisting unnecessary trends. Employing locally sourced materials and products is yet another reason that let them grow to be the best villa architects in Dubai.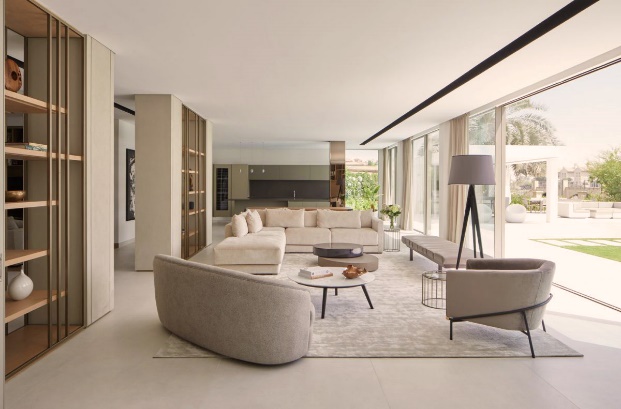 Villa Architects in Dubai: LW
LW is one of the best villa architects in Dubai which has established a worldwide presence in recent years with a large number of award-winning projects. LW is made of experts and professional architectural and interior designers that not just work alongside each other but also share and dialogue with the clients constantly to embrace their visions easier and better.
LW is one of the villa architects in Dubai but it has worked on a vast variety of projects, from single dwellings to projects in the hospitality sector, like restaurants, bars, and hotels. With their expansion strategy, they have projects on every continent which helped them seek influence from other cultures and human history throughout the world. Read the Tower architecture in Dubai article for more information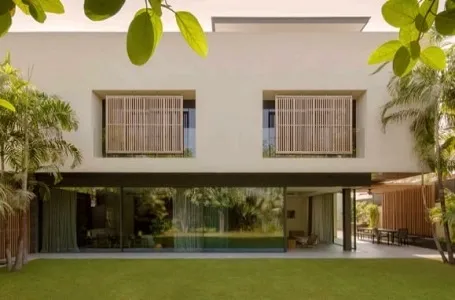 Villa Architects in Dubai: LYX Arkitekter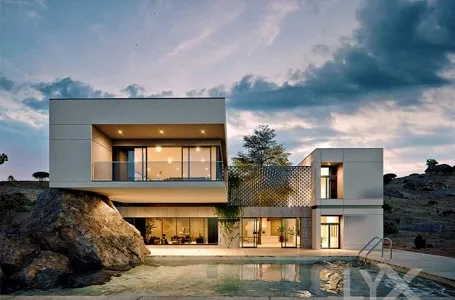 LYX is one of the villa architects In Dubai which is not Emirati-based. Originally from Sweden, LYX Arkitekter focuses on a sensitive combination of beauty and comfort, to redefine the concept of a luxury lifestyle. Many factors let them reach among the best villa architects in Dubai and surprisingly one of them is happiness.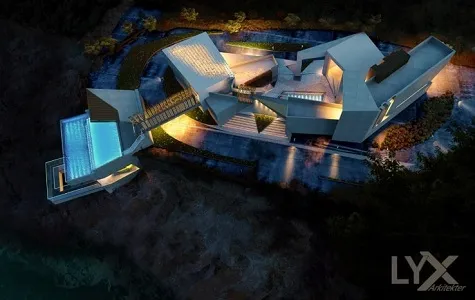 Happiness is a leading parameter in every proposed concept, for transmitting emotions to people. LYX architects have dramatically changed their conventional approach to luxury design by creating an innovative and recognizable style according to the client's needs and tastes. LYX has a new approach among the villa architects in Dubai, their motto is "Luxury is a detailed simplicity" and with this approach, they define luxurious living to motivate people to live a better life through simple but luxurious and unique architecture.
LYX's motto is to design fantastic homes, buildings, and spaces that define their client's definition of luxury. LYX's expert team of designers and technicians strives to make a difference by imagination by delivering simplicity that inspires clients and communities.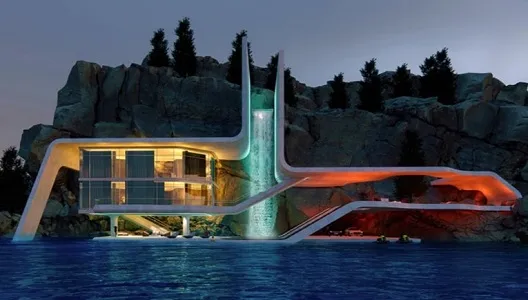 Villa Architects in Dubai: Roar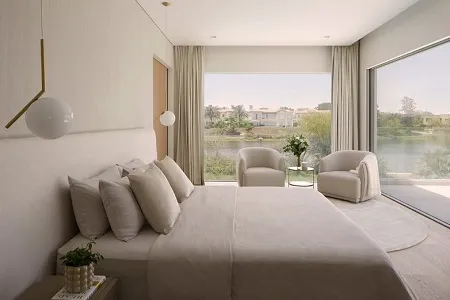 Roar is one of the best villa architects in Dubai and as architectural digest magazine introduces them, "They are one of the hottest boutique design companies in the UAE". They have won numerous awards thought out the ten years since their establishment and managed to complete different projects from small houses and countryside luxury private villas to grand hotels and the famous Nursery of the future.
For more information, visit the Dubai villa Design page.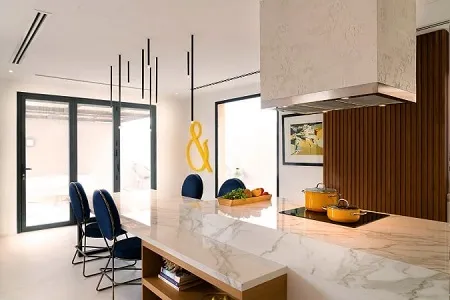 What makes Roar unique among the villa architects in Dubai is the fact that they use a scientific approach to design for people while being inspired by them as well. At Roar, they believe the key to their success is in creating experiences instead of places. They write scenarios and dialogues that can happen between people and architecture and they design getting inspiration from this perspective.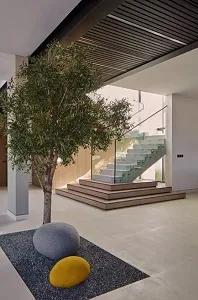 Villa Architects in Dubai: Settle
Since its establishment in 1999, Settle has been focusing on creating modern, sophisticated and eco-friendly solutions for each of their projects in Europe and the Middle East.
Settle is one of the best villa architects in Dubai but their main headquarter is located in Finland. Their office in Dubai delivers a Boutique-Office concept and serves very high-end clients and developers with extensive local understanding and international experience.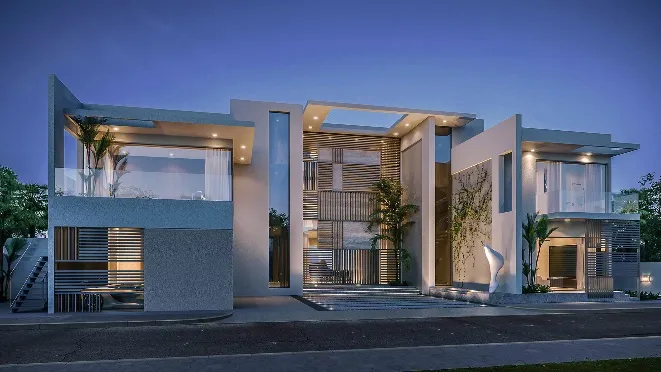 Settle's portfolio includes working with private customers and developers of all sizes and as they mention, every project inspires them and levels up their experience. This fact allows the third multi-national team to manage large-scale projects while being loyal to their renowned heritage in smart bespoke villas.
They are one of the villa architects in Dubai with "The design of good living" concept as their goal and ambition. At Settle, they define their mission to improve the quality of human experience in life. Their designs turn sustainable dreams into reality by focusing on world-class design, attention to detail, and professional execution.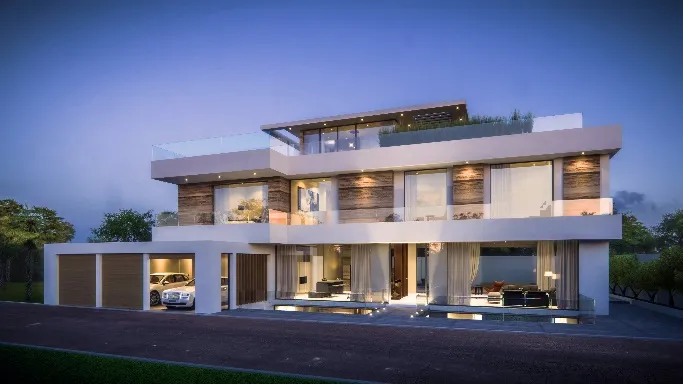 Villa Architects in Dubai: Shawa Architecture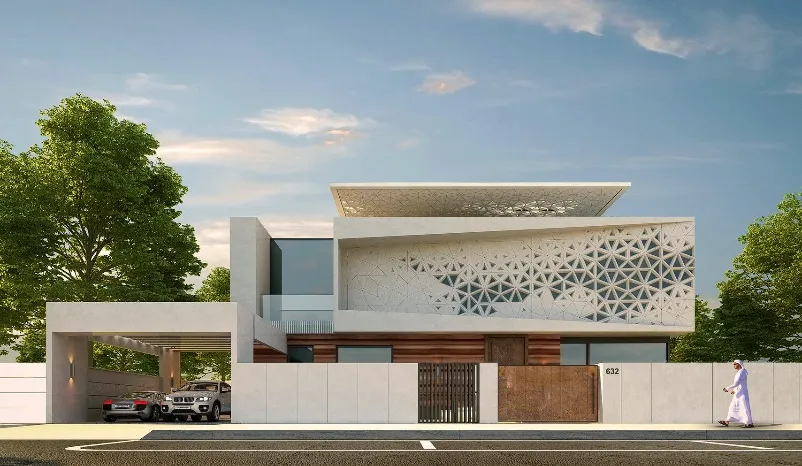 Shawa architects are among the best villa architects in Dubai, specializing in architecture, engineering, and design. Their works try to bring the art of architecture closer to their clients. Their main area of inspiration is nature and dialogues with the beauty of its elements. To acquire impressive designs, they plan everything strategically to achieve maximum functionality while remaining focused on aesthetic values as well. At Shawa they try to bring life to our client's aspirations while guiding them through a creative journey with their expertise and knowledge, to deliver the final project at the highest standards.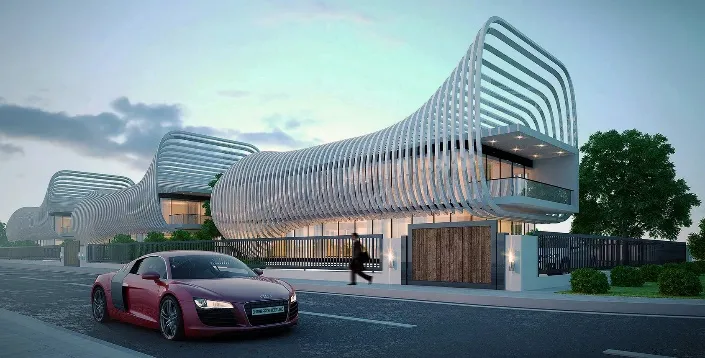 Shawa Architecture is one of the villa architects in Dubai that is well-known for innovative and sustainable engineering and design. Sustainability is of utmost importance at Shawa Architecture and creates the heart of its design approach. With their design approaches according to global standards and local regulations, it is obvious that Shawa Architects step further by implementing their innovative ideas to maximize the positive impacts of sustainable design in each project.
Villa Architects in Dubai: U+A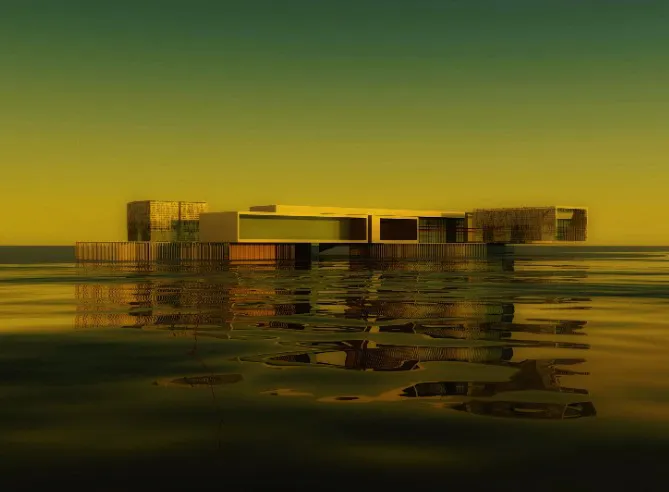 As one of the best villa architects in Dubai, U+A is an award-winning team of experts with experiences in various fields of design, from Interior design and Architecture to Master planning and construction supervision. U+A has worked with prominent real estate developments across the globe, and with its team of creative individuals they brought to life their proposes and design ethics with a sensible and practical approach in each project.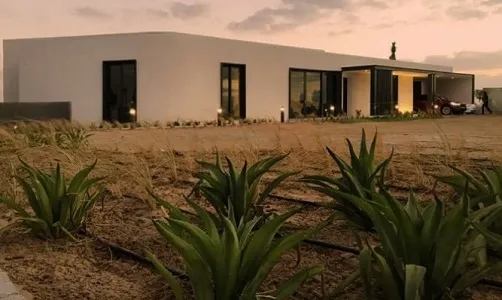 U+A is one of the villa architects in Dubai that has focused on creating multiple prototypes for beach towns near the Gulf. The founders pinpoint the firm's reasons for success on its team of passionate, creative, and experienced specialists that combine global knowledge with local expertise.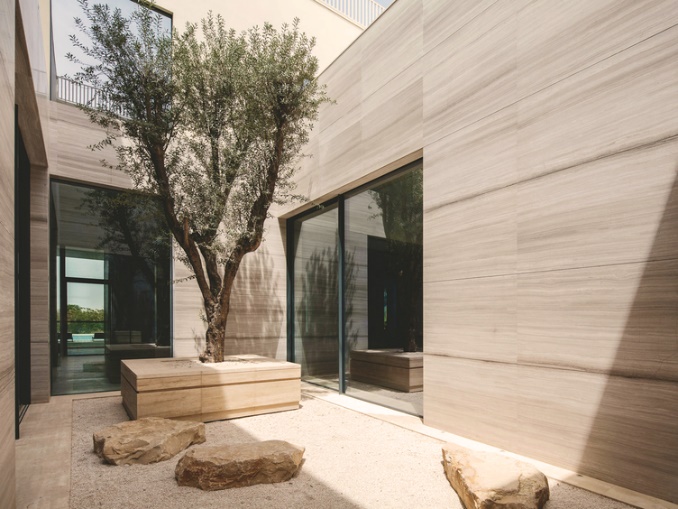 Villa Architects in Dubai: Wanders Wagner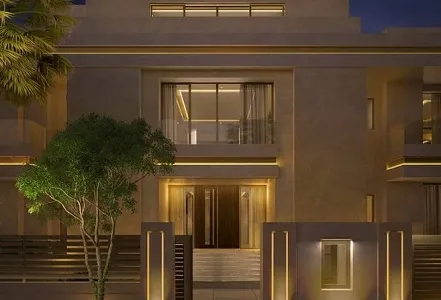 As one of the well-known and best villa architects in Dubai, Wanders Wagner offers integrated design and engineering services in the fields of architecture, engineering, interior design, and project management. Their main area of focus is defined by creating and realizing sustainable and holistic concepts for commercial, cultural, and mostly private residential projects.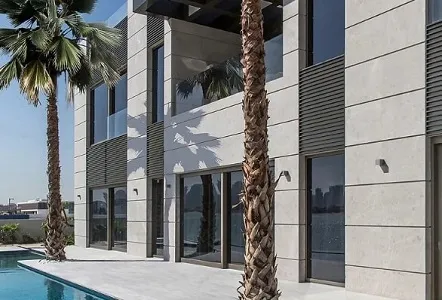 The key to their success, among all other villa architects in Dubai, is defined by their owners by a deep understanding of the local construction industry and authority procedures. They work very closely with their clients to use their tastes and imaginations while combining them with their experience in design and engineering to deliver the maximum value.